5 Hudson Valley Interior Designers Share Their Local Trade Secrets
by Janet Siroto
This article originally appeared in Hudson Valley, March 2022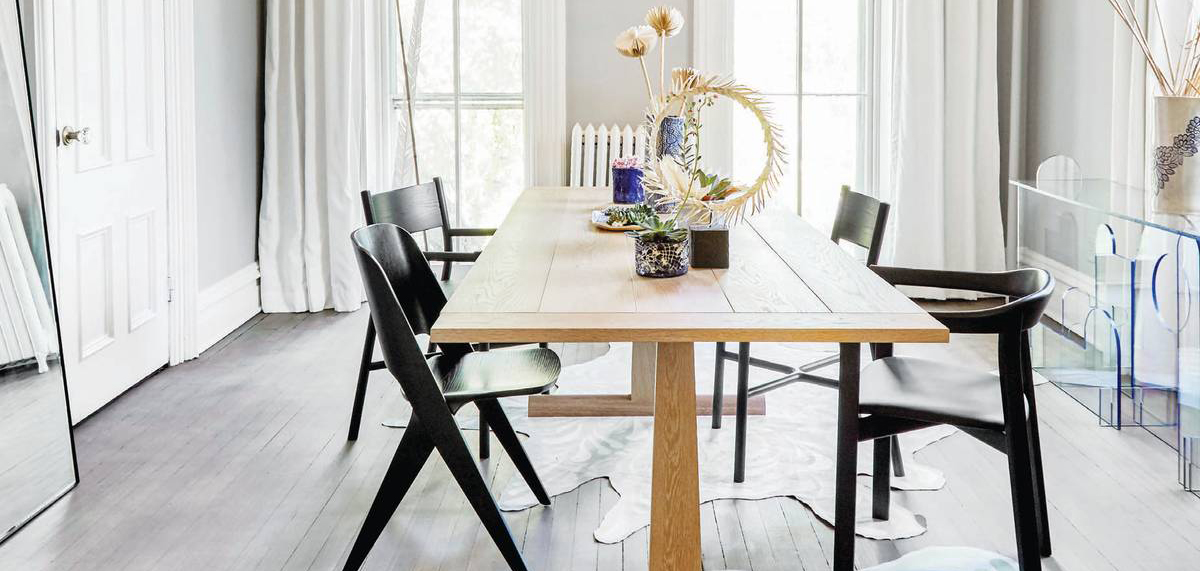 Is your home feeling a bit blah? Read on for insights and top trends from some of the Valley's talented interior design pros.

Your home has been through a lot lately—the wear and tear of winter, plus the demands of accommodating "from-home" work, school, streaming fitness classes, and more over the past two years. But spring is right around the corner with its longer, brighter, and warmer days. Get your home ready to greet it with a strategic refresh. We chatted with five of the Hudson Valley's top interior designers to get their take on what's hot, what's not, and where to shop.

Gabriel Anderson, Dean & Dahl

Known for contemporary but playful interiors, Dean & Dahl is helmed by husband-and-wife team Gabriel and Brooke Anderson. After making a name for themselves with their swanky, high-style furniture, they have now pivoted to whole-house design. Having been mentored by such decor stars as Jamie Drake and Vicente Wolfe, Gabriel Anderson says his goal is always to design spaces that embrace a handmade, artistic vibe.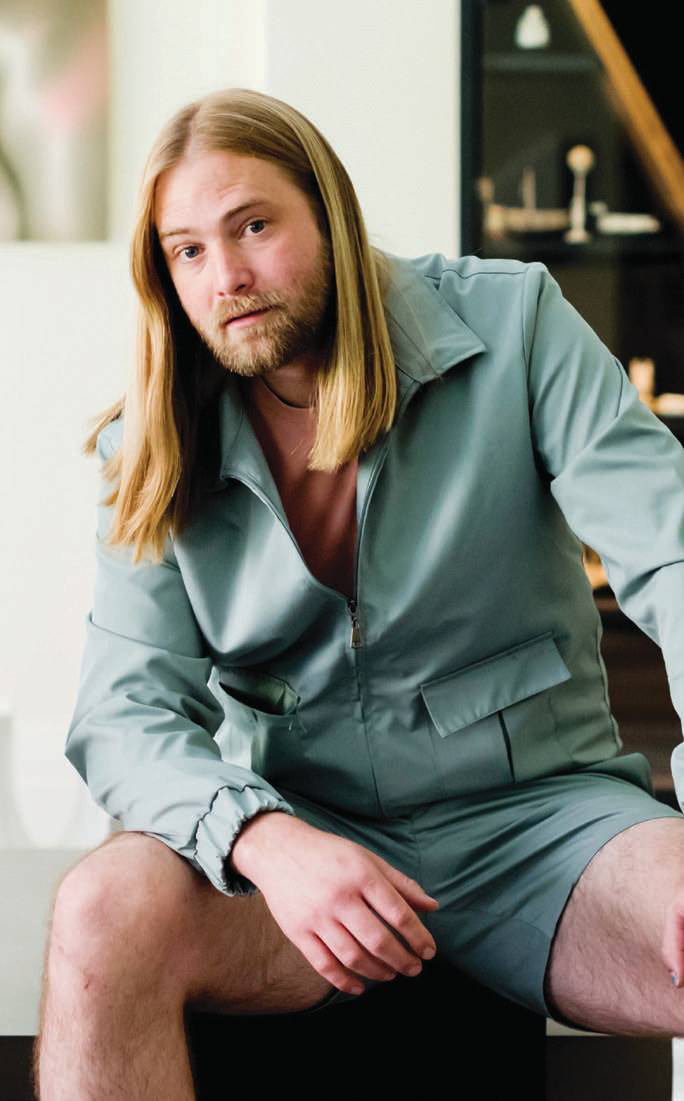 His home style "We have three kids, so everything we design is meant to be livable for them as well as us, so there's nothing too precious," he explains of the couple's Putnam County home. "We have pieces they can climb on, cubbies they can put their stuff in." Indeed, the double-sided, supersized gray sofa in their living room all but begs, Come jump on me!

Trend to try "Handmade imperfection. We are really moving away from machine-made objects. We want to see that someone touched an object, lovingly made it," notes Anderson. "Ceramics are really big right now, from plates and dishware to lighting fixtures and cabinetry hardware."

Secret shopping sources "Hudson, period. Walk on Warren Street, and be inspired," he says. "There are tons of shops specializing in everything from Victorian to Midcentury Modern." Among his favorite stomping grounds: Minna with its "gorgeous handmade textiles." Come summer, he likes spending a Sunday at the Elephant's Trunk flea market in New Milford, Connecticut ("a bit of a hike, but worth it") and says Hudson Valley Lighting in Wappingers Falls is a fab source when you need to literally brighten up.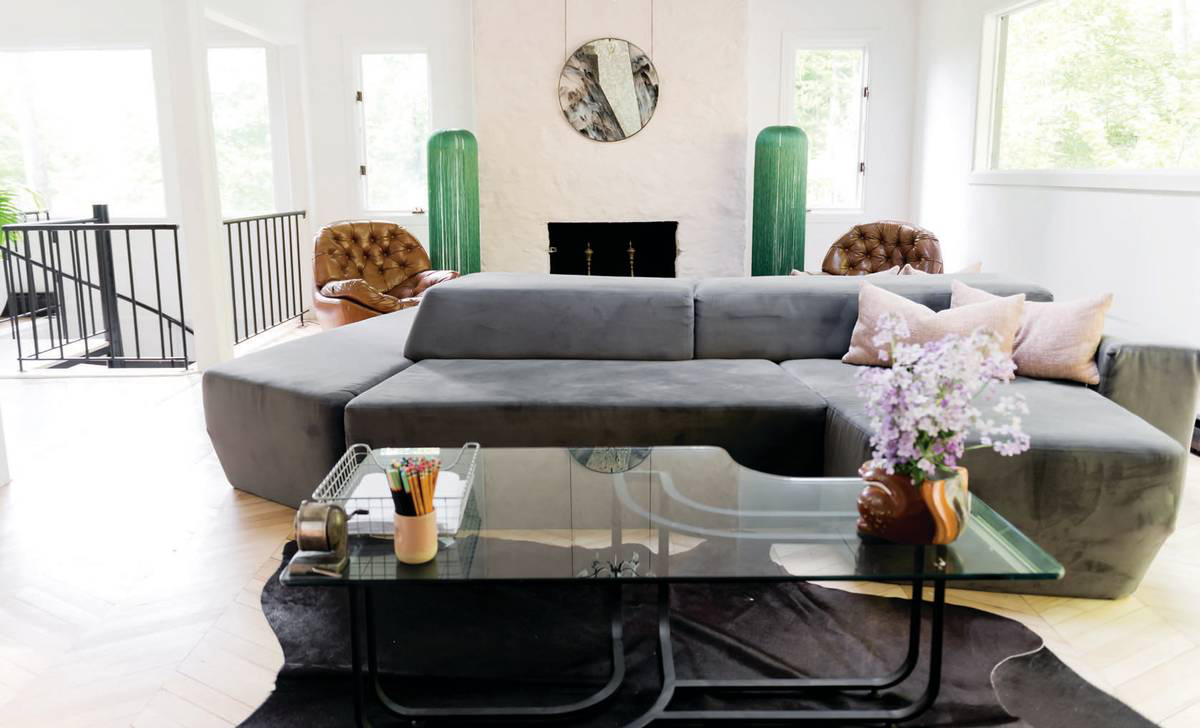 Ana Claudia Schultz, ASID, Ana Claudia Design Studio, Inc.

A dining room with white walls and a ginormous floral pattern on the ceiling? In the world of Ana Claudia Design Studio, that's a typically inspired look. With her contemporary but eclectic eye and love for all things artisanal, Schultz works as both a designer, and, with husband Aaron Smyle, the co-proprietor of The Beck, a cool Rhinebeck showroom/gallery of maker-made works.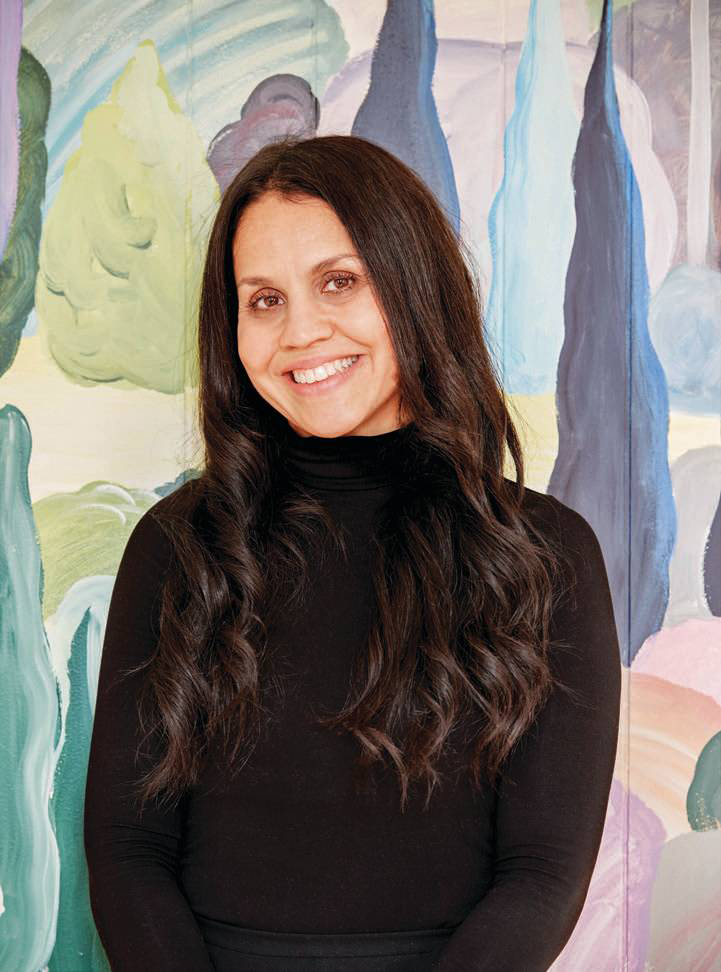 Her homestyle Say Aaah: Schultz says that all of her projects are united by "being uncluttered. When you come home from the stress of the day, you need to open the door and be able to take a breath and relax." For her, that happens when she steps into her entryway and sees a bookcase she designed, with its carefully curated selection of favorite books and plants.

Trends to try Get ready to brighten up! "The Covid mindset was very relaxing and neutral in terms of palette," says Schultz, "but now people getting bolder with color again as they are no longer home 100% of the time."

Secret shopping sources Schultz adores maker-made goods, like the ones she shows at the Beck: ceramics by Re Jin Lee, chairs by Phaedo, pillows and fabric by Christin Ripley, and the wood and alabaster furniture by Swell Studio. Other favorite stomping grounds: Gallery and Goods in Pine Plains, Woodstock's Casa Ziki, and the Hyde Park Antiques Center.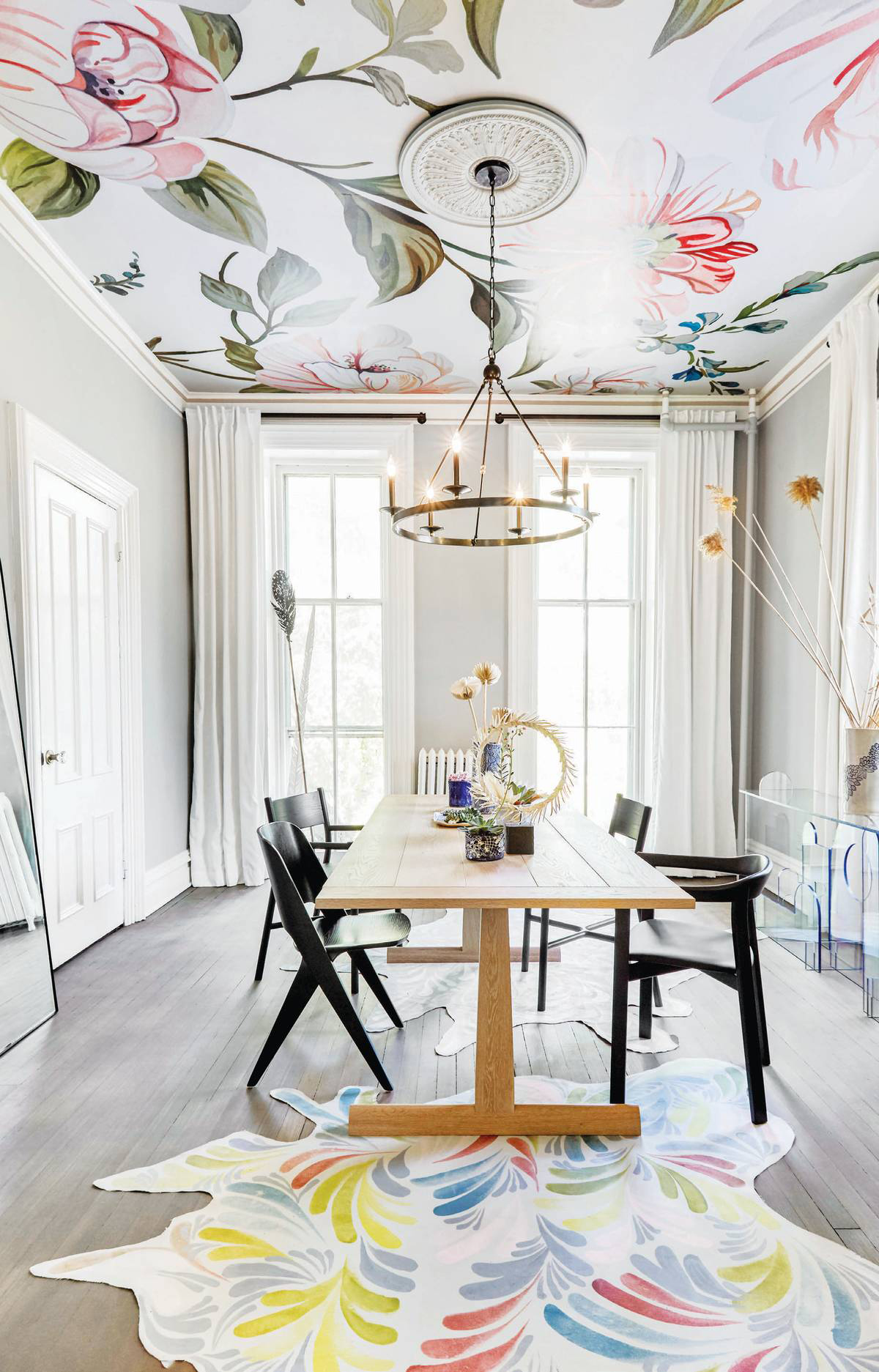 Jennifer Salvemini, Jennifer L. Salvemini Design

With a charmingly eclectic style (a moss-covered coffee table? Why not!), Jennifer Salvemini is dedicated to "curating and producing your happy home." Based in Shokan, she collaborates with clients to "plan, design, purge, purchase, repurpose and style to truly make your home yours." When not pushing those projects ahead, Salvemini also runs Hinterland, a gallery of locally made goods, and hosts classes and meetups in the space.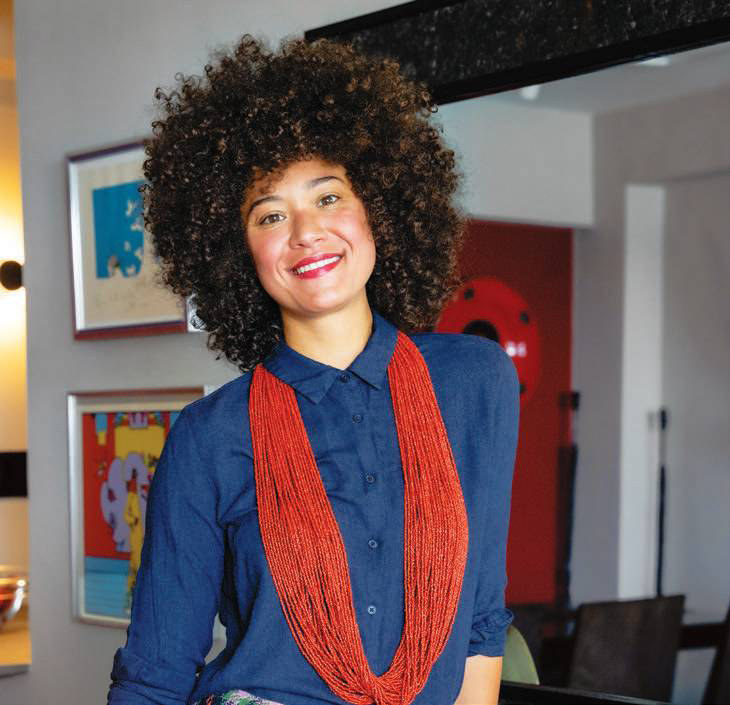 Her homestyle "My aesthetic is vintage eclectic; I like spaces that look as if they've been curated over a period of time, rather than having come together at a specific moment and stayed static," Salvemini explains. She especially loves art nouveau, art deco, and midcentury modern design, and "how they interact and play together."

Trends to try After a fascination with "soft, chalky pastels," Salvemini says her clients have "an eagerness to lean into more vibrancy, with pops of highly saturated color." There's a craving for more pattern, too, she adds: "I'm using wallpaper on virtually all my projects." She's also encouraging clients to lean into purchasing gently used furnishings because "it's better for the environment, avoids the pandemic supply-chain issues, and creates more interesting spaces."

Secret shopping sources Salvemini says she's the number-one fan of Kingston Consignments: "I never leave without something, and there are good deals to be found there." She frequents Ulster and Albany Habitat for Humanity shops, saying they're "for a good cause and you can find all kinds of things—tile, an end table for $10, kitchen gear." For lighting, she loves Roger's Antiques, next door to her own Hinterland in Shokan: "Roger is a genius who can turn anything into a lamp."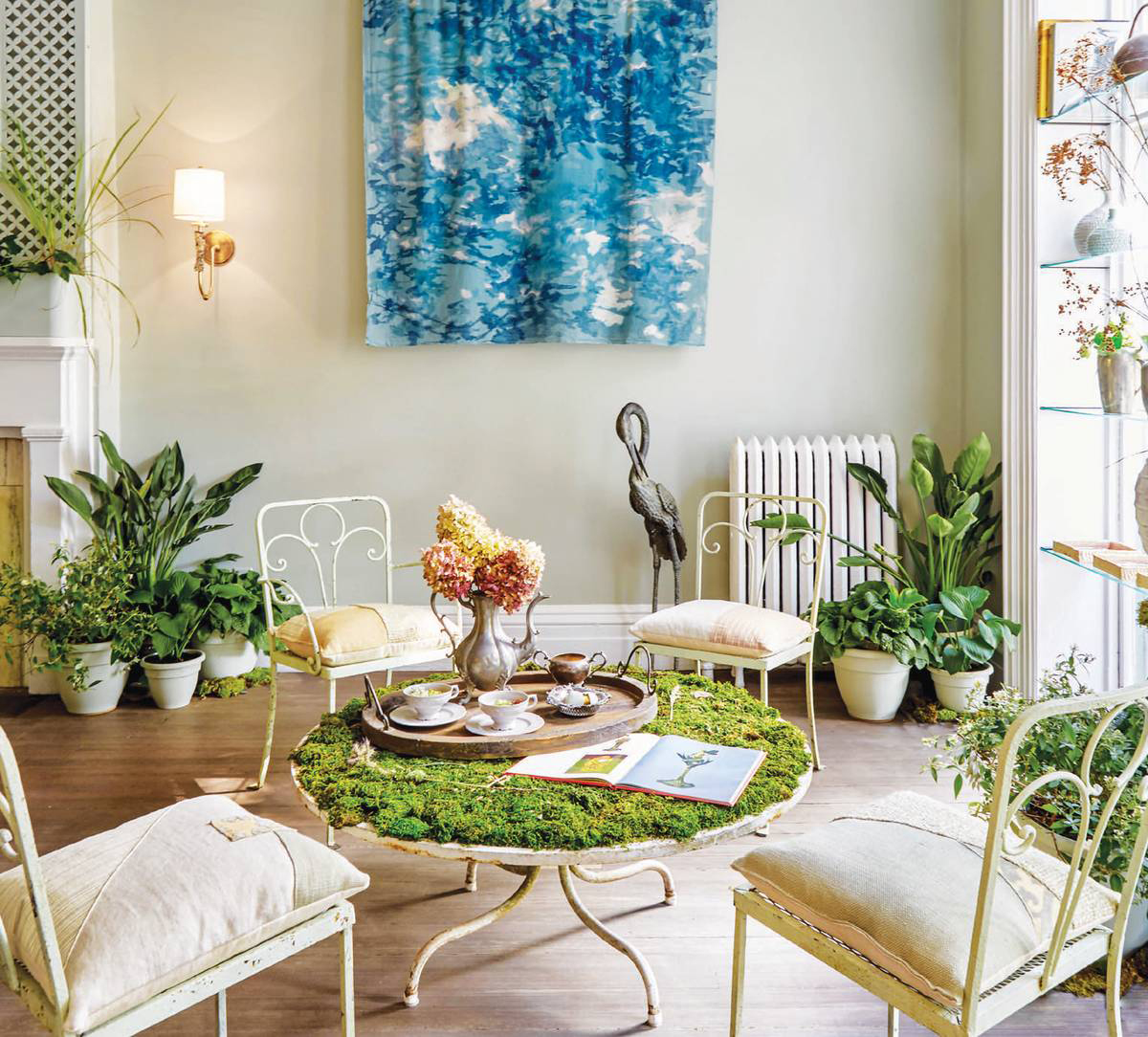 Nicole R. Fisher, BNR Interiors

Having started her career as a fashion stylist working with the likes of Lady Gaga, Fisher pivoted to interior design with an eclectic approach that won her legions of fans, whether working for e-tailer One King's Lane or actor Lucy Liu. Fisher recently waved goodbye to her "dream apartment" in Brooklyn and landed in the design mecca Hudson, doubling down on her love of upstate life.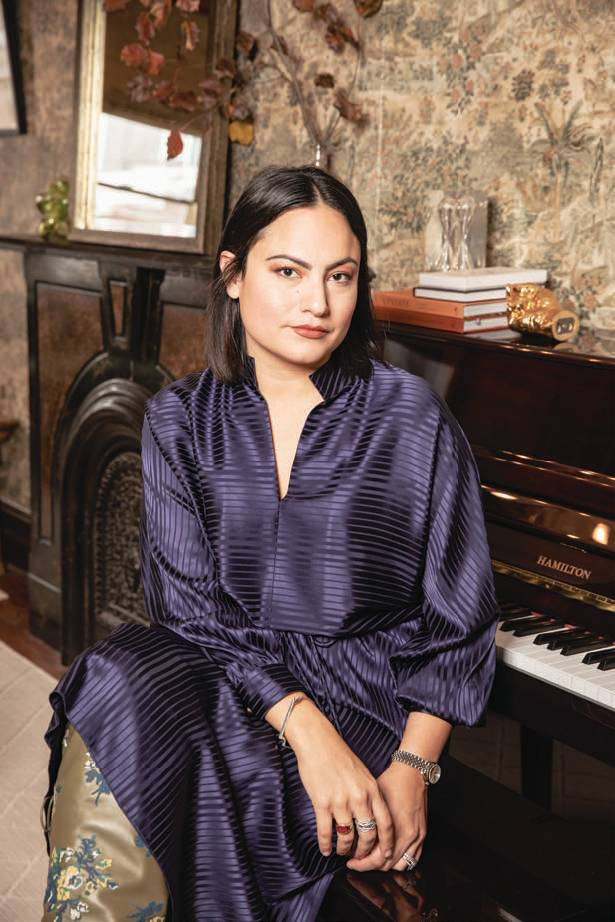 Her home style "Like so many people, I want my home to be a beautiful oasis, and I wanted to amplify its 1870s roots with its woodwork and tin ceilings, so I used wallpaper everywhere and layered in antique rugs. But I also have a 2-year-old and found that you don't have to sacrifice aesthetics for function with the breadth of performance fabrics that are now available."

Trend to try "There's a lot of maximalism right now!" says Fisher. "We've been spending so much time in our homes—working, family time, entertaining—that we want to create 'wow' moments. Multipurpose furniture is also huge; dropleaf tables in particular are wonderful because they go from console to desk to dining table." And Fisher is currently fangirling over the color green: "It really brings the outdoors in."

Secret shopping sources "The pandemic has made it very hard to get things delivered right now, so I am finding vintage pieces locally that I can reupholster for a custom vibe," says Fisher. "I love The Shop in Hudson for antique furniture and rugs. Hammertown in Rhinebeck and Pine Plains is another wonderful source—they have so much in stock, ranging from new to antique, from dishes and towels to accent pieces." For those in the market for new lighting, Fisher recommends Hudson's Antique Warehouse: "There's tons of lighting on the floor and hanging from the ceiling, so you can see the scale right away, which is so helpful when shopping."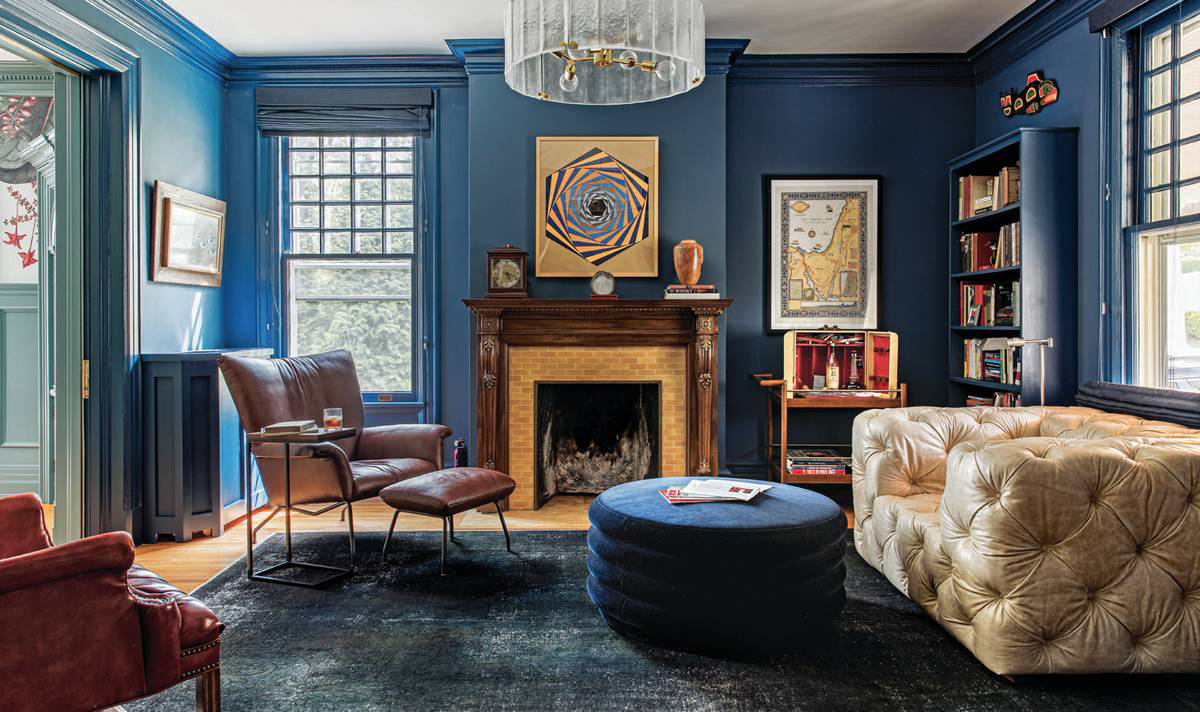 Ariella Duker, Ariella Duker Interiors

A past recipient of the International Furnishings and Design Association's Rising Star award, Duker is now a well-established designer whose signature look is calm, cool, and collected. In addition to creating sophisticated, soothing interiors for her clients, she has also just completed her own home in Amenia, which reflects her love of subtle and inviting interiors.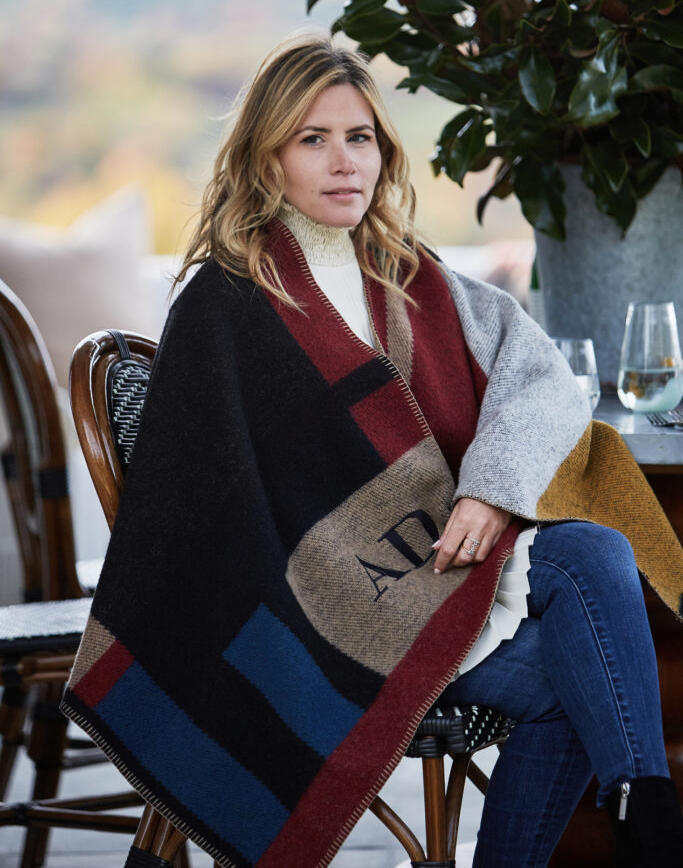 Her homestyle "I love to buy locally, where the pieces you find probably came from a nearby home and work so well," Duker observes. "Even though my home is new, I like to mix European farmhouse pieces, like Swedish painted furniture and French provincial. My favorite items are French bakery tables that can be a desk or a dining spot—and a bistro table as a nightstand."

Trend to try Embrace the well-worn, says Duker. "A house in the country doesn't need super-formal furniture. Rather than wait six months for a piece to arrive from overseas, pick up antiques nearby that are a little time worn. They add personality and history to a room, and it's better for the environment, too."

Secret shopping sources "Montage in Millerton has so much inventory that's always changing, whether you are looking for a farmhouse table, dining chairs, a fireplace screen, or pottery. I bought an embroidered folk-art folding screen there that I use as headboard," she says. In Hudson, Duker loves Red Chair on Warren for its French, Swedish, and Belgian antiques, as well as three woman-led businesses that share space: The Modern Exchange, Ida's Eye, and Upstate Rug Supply.